ROMANTIC DRAMA; 2hr 1min (Norwegian with subtitles)
STARRING: Renate Reinsve, Anders Danielsen Lie, Herbert Nordrum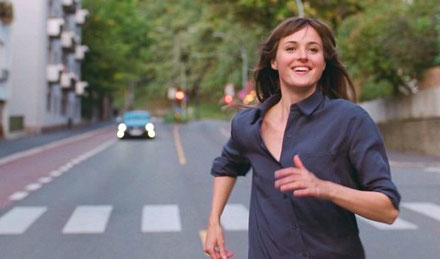 Chasing the dream: Reinsve
Oslo student Julie (Reinsve) is a seeker, through the courses she takes in medicine, psychology and photography and the men she takes up with as she goes. Underground comic-book artist Aksel (Danielsen Lie) is a serious contender as a life partner but there is a significant hitch: mid-40s to Julie's 20s, he wants children while she, still seeking, isn't ready — and may never be. When she meets unassuming barista Elvind (Nordrum) at a party she crashed while pretending to be a doctor (because why the hell not), director Joachim Trier allows the night to unfold in what plays like actual time as the two engage in getting-to-know-you games they don't want to walk away from.
Now 30 and working in a bookstore, Julie remains an outsider looking in on those around her while Aksel's career is booming — a stasis of which she is acutely aware. As she hurries through a motion-stopped Central Oslo to the new man she is now convinced is her destiny, her frozen surroundings are otherness in a nutshell.
Is Julie capable of contentment when what she has never seems to be enough? Told in 12 deceptively casual chapters with a prologue and an epilogue, and carried from stem to stern by an easy-breezy Reinsve, Trier's window into one woman's life turns its lens on the caprices of love, the cruelty of death and the sad impermanence of happiness.