ADVENTURE; 1hr 36min
STARRING: Freddie Highmore, Mary-Louise Parker, David Strathairn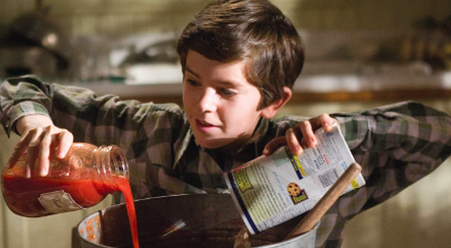 After lobbing at the creepy country house of their long-lost great-great-uncle Arthur Spiderwick (Strathairn), the Grace clan (Parker is its newly single mother, Sarah Bolger is her daughter and Highmore is both her identical twins) are treated to some other-worldly vibes. A gnomish "brownie" (voiced by Martin Short) is the least of it. There are fairies, sprites and ogres afoot, too, along with a chatty hobgoblin (Seth Rogen), a horde of gelatinous goblins and a hoary ogre (Nick Nolte) who has set his squinty sights on Arthur's magical guidebook.
How scary is this? Maybe a whole lot, if you happen to be six. If you don't, it's just another CGI blow-out, adapted from The Spiderwick Chronicles children's books by Tony DiTerlizzi and Holly Black and served with a side order of sorcery.
If I never set eyes on another lumpen compu-creature, it will already be way too soon. The execution of these effects is a splashy given by now. What's needed here is a tale that grows in the telling.