ACTION; 2hr 43min
STARRING: Daniel Craig, Rami Malek, Léa Seydoux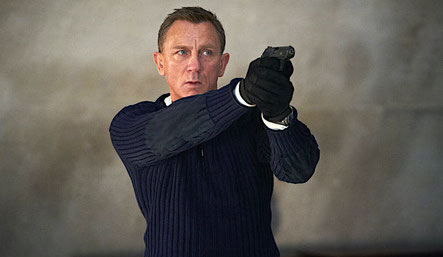 If Sean Connery was the classic James Bond, Roger Moore the handsome one and George Lazenby the other guy, for each of his five outings Daniel Craig has contemporised a no-BS Bond. Craig rocks steel-tipped purpose like a bespoke tux, and never more than when set upon by a posse of killers in the pre-credits stoush of director Cary Joji Fukunaga's meaty major work.
While dealing with quite possibly the world's most disastrous romantic getaway in storybook Matera (with Seydoux's Dr Madeleine Swann, whom he vows never to see again, as if), James narrowly evades being blown up. This puts an understandable damper on things, especially since he suspects Madeleine is behind the blast. Five years later, with his disposition not notably improved, James's Jamaican retirement is rudely interrupted by the rearing of Spectre's ugly heads and CIA agent Felix Leiter (Jeffrey Wright) requesting the pleasure of his company in Cuba.
On arrival, sleekly choreographed chaos ensues courtesy of a kidnapped MI6 scientist (David Dencik) and his DNA-tailored time bomb. It's exhausting to witness let alone survive, which JB does against all sane odds because, you know, no time, etc. By this point, one hour and six minutes have passed with another costly, widescreen chunk to unpack: Bond's successor (Lashana Lynch) is barely getting started, the diabolical Ernst Blofeld (Christoph Waltz) and Lyutsifer Safin (Malek) are lurking in their respective wings, and Q (Ben Whishaw) and M (Ralph Fiennes) are up to their ears in wonk work.
The gadgets and heroics mostly feel familiar. Even the slime of evil has a kind of cosy sheen. But sometimes the familiar can be all to the good. What better escape from months of narrowed horizons than the trappings of a burnished myth that smashes limitations?