DRAMA; 2hr 13min
STARRING: Shia LeBeouf, Michael Douglas, Carey Mulligan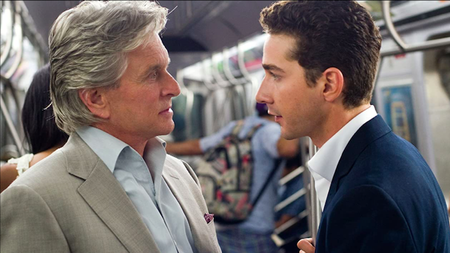 Trading places: from left, Douglas and LeBeouf
Seven years after doing time for insider trading and securities fraud, fallen stockbroker Gordon Gekko (Douglas) has written a hard-hitting book. It's called Is Greed Good?, a neat twist on Gekko's philosophy back in the 1987 Wall Street day. But the book doesn't hit half as hard as the 2008 global economic meltdown.
For Lewis Zabel (Frank Langella), whose investment-management firm is decimated, ramifications are fatal. Zabel's suicide is a visceral blow to his protégé Jacob Moore (LaBeouf), who also happens to be involved with Gekko's estranged daughter, Winnie (Mulligan, who in actuality also happens to be involved with LaBeouf). Jacob goes after revenge — Josh Brolin is the cold-blooded trader in his sights — while secretly brokering a father-daughter reconciliation. The sharks are still circling but the depth of the water is even more deceptive.
Director Oliver Stone must relish the bite of a verbose script: his showy sequel is overloaded with obscure and densely worded financial wrangling. The cast is in great, eloquent form but it's Douglas as the scarred lion Gekko has become who is the wily old soul in the machine.