DRAMA; 2hr 9min
STARRING: Matt Damon, Cécile de France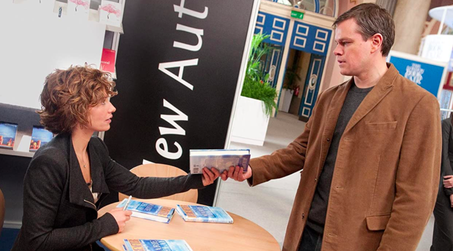 Connected: de France and Damon
Disaster is what you can't see coming. And when it strikes as a tsunami in the coastal India of director Clint Eastwood's beautiful, thought-provoking meditation on death, its suddenness is absolute.
TV presenter Marie (de France) and her producer lover (Thierry Neuvic) survive that calamity but not its aftermath, in which Marie is haunted by the otherworldly visions that she experienced while unconscious. Meanwhile in San Francisco, psychic George (Damon) can commune with the dead but heartily wishes he couldn't, so he works a factory job in denial of his gift-slash-curse. And in London, a little boy is run down a few steps away from the council-estate flat he shares with his loner twin brother, Marcus (Frankie and George McLaren), and junkie mum (Lyndsey Marshal).
It's precisely because these situations are so separate that the supple interweaving of them in Peter Morgan's screenplay is so involving. Skipping through the chicanery that surrounds the "spirit world," Eastwood teases out the question of what, if anything, becomes of us when we die. No one knows for sure, of course, but everyone is searching for a beacon of hope. And in its quiet, unstudied way, Hereafter is open to extending one.