ANIMATION; 1hr 33min
VOICES BY: Kodi Smit-McPhee, Anna Kendrick, Christopher Mintz-Plasse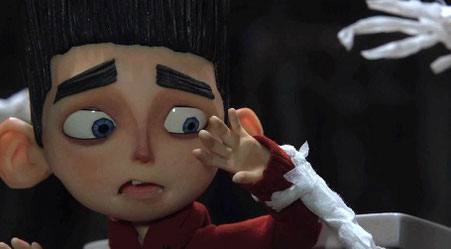 Smit-McPhee (The Road, Let Me In) is only 16, but he has already notched up some discerning movie choices. He continues that streak with the plaintive voice of 11-year-old clairvoyant Norman Babcock, who chats to the dead on a daily basis.
Like anyone puny, wan and differently abled, Norman is cruelly labelled a freak at school. At home, he watches TV with his granny's ghost (voiced by Elaine Stritch), who wisely advises him that "there's nothing wrong with being scared." He'll need to take that to heart when confronting an invasion of witch-cursed zombies that threatens to tear up the town.
When the fiendish undead get cracking, the 3-D stop-motion detail tingles with creepy wit. Norman, meanwhile, is hot on the case with an ill-assorted band of brothers (Mintz-Plasse, Tucker Abrizzi and Casey Affleck) and one steamed sister (Kendrick). Directors Sam Fell and Chris Butler have a ball at this stage in the game, but they do grow a mite preachy when laying down the moralistic law. Zombies are people, too! Who'd-a thunk it?