ADVENTURE; 2hr 6min
STARRING: Ben Kingsley, Sacha Baron Cohen, Asa Butterfield, Chloë Grace Moretz, Jude Law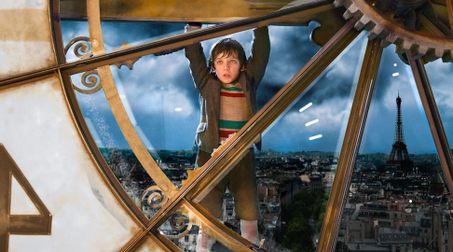 Shooting for the first time in burnished 3-D, director Martin Scorsese introduces Hugo in a liquid rush as the camera charges through Gare Montparnasse in Paris. Hugo Cabret (Butterfield), parentless and friendless, lives secretly in the railway station's walls and clocks, observing its ebb and flow through soulful, sea-blue eyes. He has two nemeses: hostile toy-shop proprietor Georges (Kingsley) and a persistent station policeman (Cohen, a hoot) with a wonky leg and a scary dog.
Hugo's late father (Law) was a clockmaker and the little boy also has an affinity with wind-up gizmos. Having nothing else, his life's aim is to fix an automaton that he and his dad were working on. Then he makes a friend of Georges's adventurous goddaughter Isabelle (Moretz), who unlocks his cloistered half-life.
This is not the time or place for tots. The quiet enchantment of Scorsese's jewel-box Paris seduces by contemplative degrees as it gradually dawns on you that the curious story is as much about the director's fascination with the origins of film-making as the interlocking riddle of a lonely boy, an unhappy toy seller and a broken mechanical man.