ACTION; 2hr 12min
STARRING: Jeremy Renner, Rachel Weisz, Edward Norton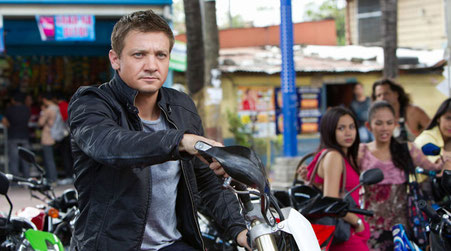 Director Tony Gilroy's dense lead-in to The Bourne Legacy ricochets all over the shop as it takes up where The Bourne Ultimatum left off. With physically enhanced agent Jason Bourne (Matt Damon, who doesn't feature) publicly revealed, there's hell to pay for the CIA Treadstone program he was on and the companion Outcome program that has buffed and shaped operative Aaron Cross (Renner).
Much to the ire of programs director Colonel Eric Byer (Norton, in a permanent snit), Outcome must be shut down and everyone involved done away with. On assignment in Alaska, where nobody in their right mind would wish to be, Cross is unaware of this until things start exploding around him. Also under fire — literally — is Outcome biochemist Dr Marta Shearing (Weisz, authentically rattled), who is suddenly a liability.
So far, so completely Bourne, in the cross-hatched plotting, the adrenaline rushes, the angry, embattled suits and the shifting moral centre of monkeying with genetic makeup. Renner brings a soulful edge to Cross's fight to stay ahead of the enhancement curve. He wears his action-hero cap as though he's owned one for years, and the way this hectic death-dice shapes up, he may well do just that.