DRAMA; 1hr 50min
STARRING: Blake Lively, Michiel Huisman, Ellen Burstyn, Harrison Ford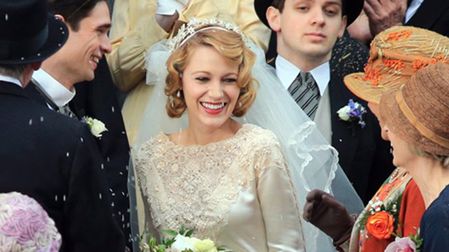 In our youth-obsessed culture, staying 29 years old forever sounds like Charlie's Golden Ticket. But consider the unreal case of Adaline Bowman (Lively). Born in 1908, Adaline survives a freak accident that preserves her youth, forcing her into decades of hiding to avoid exposure as a genetic freak.
Working in a 2014 San Francisco library, Adaline has a timeless aura and you would think that eternity is her oyster. But no. Being permanently in the moment yet not of it has driven her into emotional seclusion. The only person she confides in is her daughter, Flemming (82-year-old Burstyn), who obligingly poses as her grandmother. It's not until Adaline meets the winning, persistent Ellis (Huisman) that the monumental effort of running and running catches up with her.
With its keynotes of longing and sorrow, Lively's modulated performance grounds Celeste & Jesse Forever director Lee Toland Krieger's artfully constructed magic in a persuasive reality. Like stranger-than truths, Adaline 's premise is out there. In deconstructing populist ideals, it dares to suggest beauty as a burden and endless life as an isolating limbo.