DRAMA; 1hr 37min
STARRING: Anthony Hopkins, Olivia Colman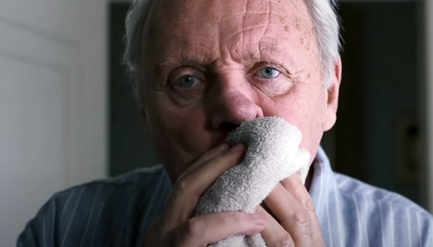 At its most punishing, old age is a battle with diminishing returns. Horizons narrow. Children are grown and gone. Faculties start to falter. And if you're especially unlucky, your mind will fail you in confounding and frightening increments when the few day to day certainties you have left are the rock you should be allowed to rely on.
For Anthony (Hopkins), an 80-year-old former engineer, that failure of perception manifests in tangible hallucinations. Holding out in his elegant London flat, he interacts with people (Olivia Williams and Mark Gatiss) who subsequently don't appear to exist. His sense of time and place is impossibly distorted. Conversations with his daughter Anne (Colman) may or may not have taken place. His oscillating moods reduce her to tears. And since Anthony's skewed reality is viewed entirely from his perspective, the terrible beauty of first-time feature filmmaker Florian Zeller's piercing dissection of dementia (adapted from his 2012 stage play, Le Père, by Zeller and Atonement 's Christopher Hampton) is that since we, the viewers, are imprisoned with Anthony in his harrowing disintegration, we also have no idea of what is actually happening.
As the beleaguered Anne, the reliably chameleonic Colman is warm and caring as it's possible to be. But the enemy of Anthony's splintering awareness — and Hopkins's majestic, playful, brutal and pitiful immersion in it — would prove overwhelming for anyone. Trapped in a maze of distorting mirrors, his decline is the definition of a descent into hell.