DRAMA; 1hr 50min
STARRING: Emilia Clarke, Sam Clafin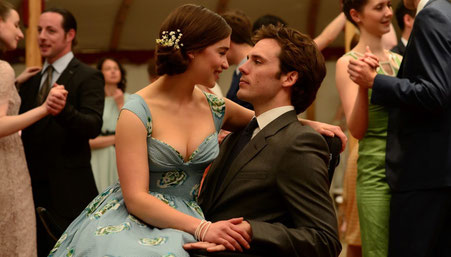 Imagine me and you: Clarke and Clafin
Jojo Moyes's 2012 novel, Me Before You, was a three-hanky smash hit. And since Moyes also wrote the screenplay for director Thea Sharrock's feature debut, it's no seismic shock that bubbly carer Louisa "Lou" Clark (Game of Thrones' Clarke) and her new, quadriplegic charge, William "Will" Traynor (The Hunger Games' Clafin), have nipped straight from page to screen.
Twenty-six-year-old country girl Lou is an ex-waitress, an eternal optimist and a smiley emoji made flesh. Thirty-one-year-old Will, paralysed two years prior in a road accident, was a hotshot suit, now wheelchair-bound and curdling in his speckless family manse. (Janet McTeer is his hurting mother, Charles Dance his distinguished père. ) He's obnoxious to Lou at the start but her rainbow outfits and rosy glow could bewitch the bumblebee stripes off her tights. And so they fall in love.
And so they fall in love, but woe and oh no, there's a lollapalooza catch that takes Lou and Will to a place nobody would wish to be, and Sharrock's literal direction from syrupy beginnings to the bittersweet end that Moyes's legion of readers know backwards. Hardboiled holdouts should steer well clear: Me the movie is made to measure for the faithful.