DRAMA; 2hr 3min (Arabic and Amharic with subtitles)
STARRING: Zain Al Rafeea, Yordanos Shiferaw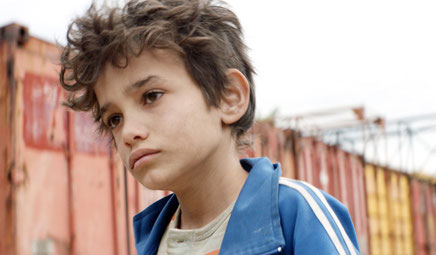 Little boy lost: Al Rafeea
Zain (Al Rafeea), estimated age 12 and serving five years' jail time "because I stabbed a sonofabitch," is suing his neglectful parents for giving birth to him. Spend a few minutes with the clamorous family in the lead-up to his sentencing as they eke out their days in a teeming Beirut slum and you'd have to argue just cause. Zain's elder brother is in prison. His mother and father, Souad (Kawsar Al Haddad) and Selim (Fadi Kamel Yousef), have been coarsened into self-pitying numbness by a lifetime of destitution, while Zain is an indentured labourer for the slimeball shopkeeper (Nour El Husseini) who owns the tenement in which the family lives, and lusts openly after Zain's 11-year-old sister (Cedra Izzam). In the face of all this, Zain is paradoxically elfin and soulful, with an exile's resignation and grit. But whichever way he turns his situation looks hopeless, the refuge he seeks with an Ethiopian amusement-park cleaner (Shiferaw) and her baby son as tenuous as his paperless status.
Filmmaker Nadine Labaki (Where Do We Go Now?), who also appears as Zain's lawyer, observes the tumult of the streets with a documentarian's agile and clear-eyed concern. Her set is the real, chaotic deal, its honest-to-God actors all non-professionals cast from circumstances perilously close to those she's intent on representing—circumstances that in this hellish account cause an 11-year-old girl to bleed to death in pregnancy and turn her 12-year-old brother into a calculating fugitive.
 "Not in your worst nightmare [have you lived my life]," an unrepentant Souad accuses the powers-that-be in court. "If you did, you'd hang yourself." Her all-but -invisible children were casualties before they drew breath, yet despite his defensive exoskeleton, Zain is still a child. Labaki's closing reminder of that is her final bullet to the heart.