CRIME; 1hr 33min
STARRING: Robert Redford, Casey Affleck, Sissy Spacek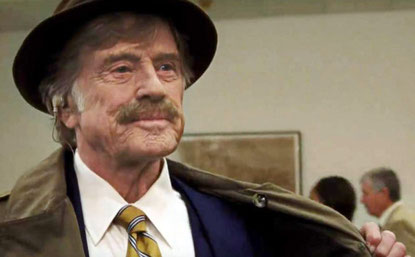 Is that a gun in your pocket? Redford
Some people never have it and some people never lose it. Mr Redford, needless to say, is a leading light in the latter camp, and so is the lovable rascal he plays in writer-director David Lowery's retro-flavoured, sure-footed, "mostly true" story, based on David Grann's 2003 The New Yorker article.
Redford is bank robber Forrest Tucker, a courtly senior cit with a quick, disarming smile, who blazes a light-fingered trail through Texas in 1981. Nattily clad in a suit, tie and trilby, toting a gun he never uses, sometimes flying solo and sometimes accompanied by his similarly nonchalant Over-the-Hill Gang cronies (Danny Glover and Tom Waits), Forrest eludes police so neatly that Dallas detective John Hunt (Affleck) is actually inside a bank while he's politely turning it over.
He gets even better with his backstory (locked up for most of his life, according to Forrest, he has escaped prison a whopping 16 times to rob again and again), and better still when a floored Hunt and his quarry come face to face at Forrest's casual instigation. Spacek, meanwhile, is a sweetheart as a widow who takes a shine to the foxy thief despite her misgivings, and honestly, why wouldn't you?
Forrest's is a corker of a story, but none of it would fly if it weren't for the man of the hour. Given that the real Forrest Tucker's criminal career came to an end at the age of 79, there's a certain symmetry to 82-year-old Redford's assertion that this will be his final film. Whether that holds true or not, like the smooth-tongued rogue he breezily brings to life, his starry brand of boundless cool will always be eternal.