HORROR; 2hr 27min
STARRING: Florence Pugh, Jack Reynor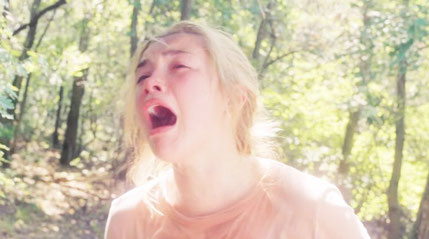 A quick heads-up: if you're reeling from the murder-suicide of your parents and sister, it's probably not the brightest idea to take off to Sweden for a drug-fuelled cult festival. But rural Sweden is where psychology student Dani (Lady Macbeth 's Pugh, literally dancing as fast as she can) foolishly chooses to be. She's flanked by her withholding boyfriend, Christian (a stolid Reynor), who is no help whatsoever, and his fellow anthropology student buddies, Mark and Josh (Will Poulter and William Jackson Harper), neither of whom approves of her. Their wingman, Pelle (Vilhelm Blomgren), whose Swedish commune this is, comes off as more empathic—but can he be trusted? Not bloody likely!
The festival they're checking out is held in midsummer every 90 years (which from where I was sitting, is 90 years too few). It looks harmless enough at first glance: the villagers wear rustic white, which does nothing for them, and dance in a daisy chain. But with Hereditary 's Ari Aster at the helm, that dance is bound to get wiggy and, sure enough, by day two the hayseed pageantry has taken a turn for the barbaric worse.
Aster is in no rush to get a wiggle on from there. He has plenty of time to play with, and after his initial, grisly slam dunk, he spends most of it working on a creeping sense of menace. That the rhythms of the festivities are dreamily rhapsodic in no way detracts from the serious weirdness of the hive-minded villagers. Even watching them eat their supper (synchronised, in silence) you have to know that whatever bonkers trip they're on is guaranteed a crash-landing. Having made that dénouement abundantly clear, Aster then makes a journey of anticipation as everyone lurches towards it. Lamentably for an unhappy few, his end amply justifies his means. Midsommar 's culminating scenes are bathed in the delirium of a collective psychosis only a mastermind or a madman could come up with.